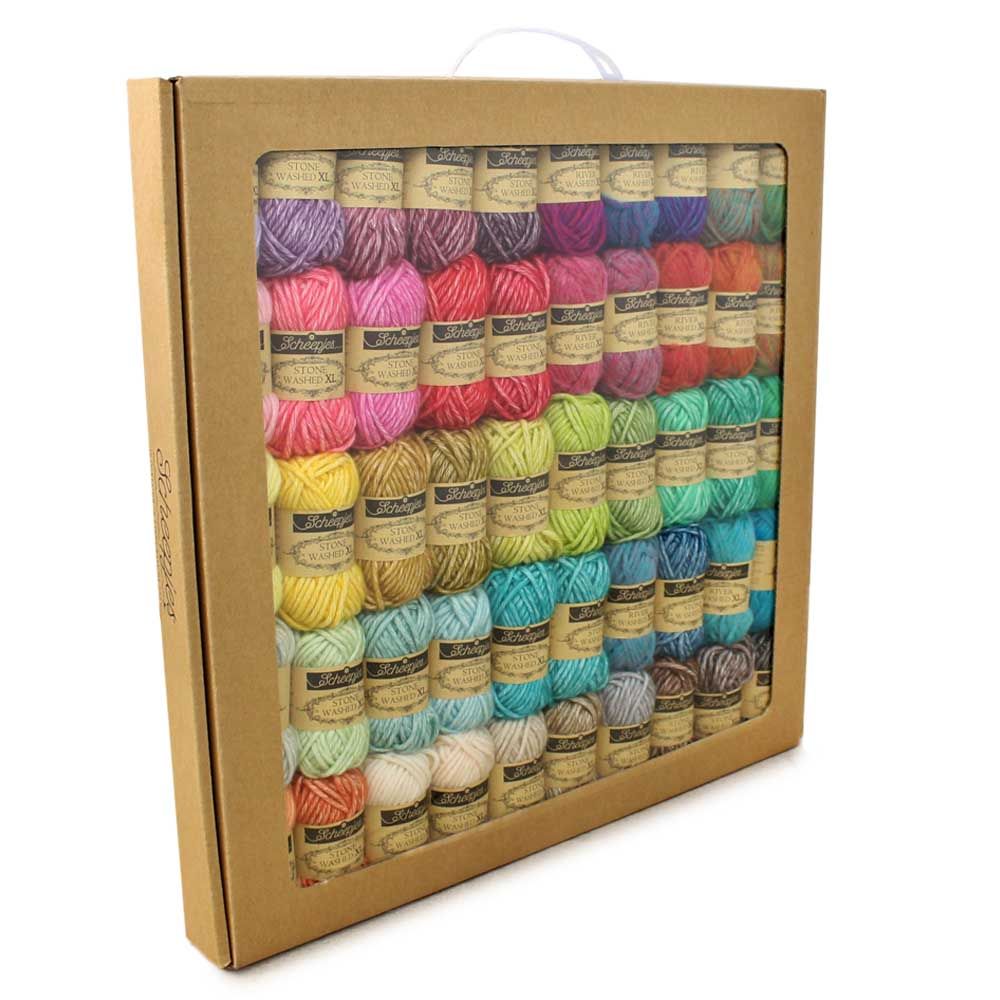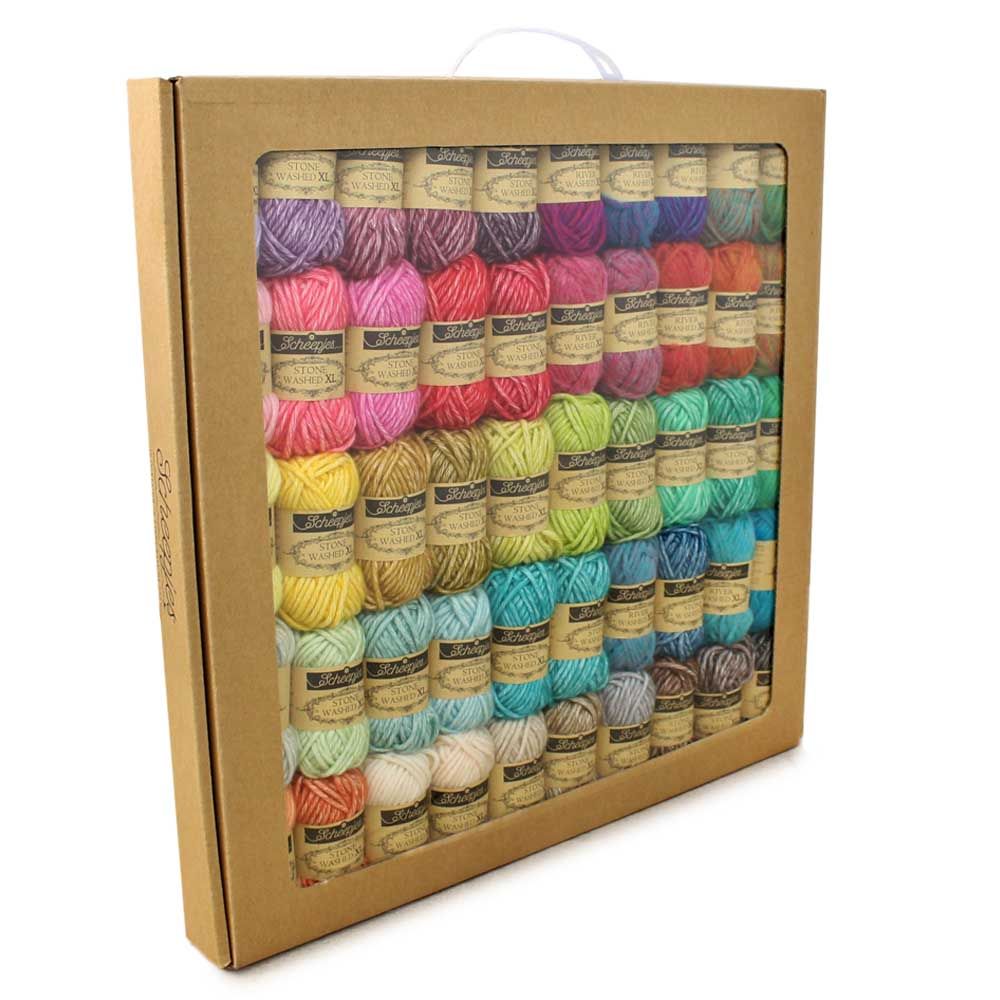 Scheepjes StoneWashed XL-RiverWashed XL Colour Pack 50X15g
Translation missing: en.products.product.price.regular_price
$80.00
Translation missing: en.products.product.price.sale_price
$80.00
Translation missing: en.products.product.price.regular_price
Translation missing: en.products.product.price.unit_price
Tax included.
**This product has a $10 shipping fee due to its size and does not qualify for free shipping**
Expand the tabs below for more information like yarn weight, ball size and laundry instructions:
Product description
Product Information
Laundry Instructions
The Scheepjes Stone Washed XL-River Washed XL Colour Pack consists of an assortment of 36 colours of Scheepjes Stone Washed XL as well as 14 colours of Scheepjes River Washed XL in cute mini balls of 15 grams, each one holding 22.5 metres of yarn, packed in a sturdy window box with transparent cover. Scheepjes Stone Washed XL is a high-quality, cotton yarn in Aran weight with a tough name and a supremely soft touch! Made from a 70% Cotton and 30% Acrylic blend, this durable yarn is suited to a wide range of knitting and crochet projects that will fit any season.
Scheepjes River Washed XL consists of a coloured inner fibre surrounded by a contrastingly coloured net, which results in a unique two-colour effect. River Washed XL gives your crochet and knitting projects a tough and contemporary look. River Washed XL can be easily combined with Stone Washed XL because they have the same composition, and the recommended needle size for both yarns is 5.00mm.
The Scheepjes colour packs are a fantastic source of inspiration for colour selection for future projects, but also ideal for multi-coloured projects, such as granny square blankets.
The shades of Scheepjes Stone Washed XL and River Washed XL are also available in a thinner variant, Stone Washed and River Washed. All colours are available separately in balls of 50 grams, holding 130 metres of yarn per ball. In addition, there is also a combined colour pack for Stone Washed and River Washed (item no. 62460), with mini balls of 10 grams and a running length of 26 metres per ball.
Fibre Content:
70% Cotton x 30% Acrylic
Hook/Needle Size:
5.00mm
Yarn Weight:
Aran/10 Ply