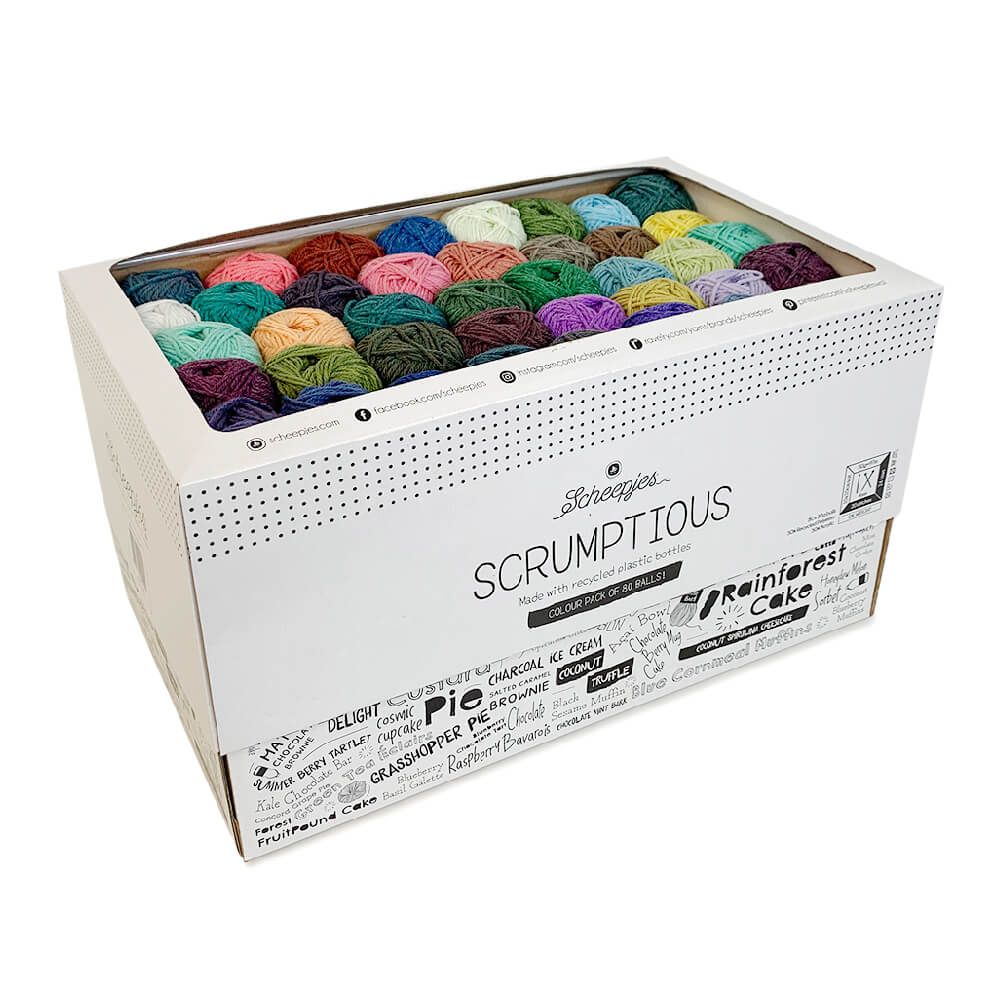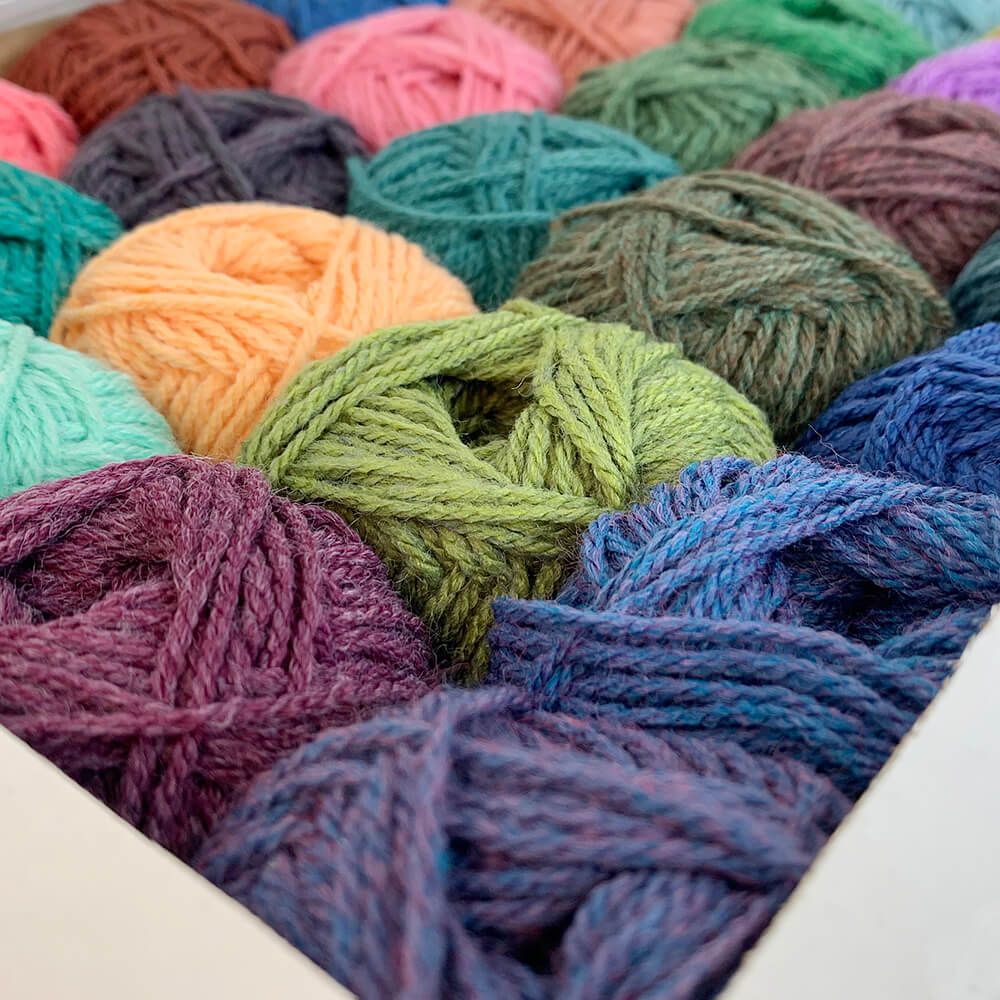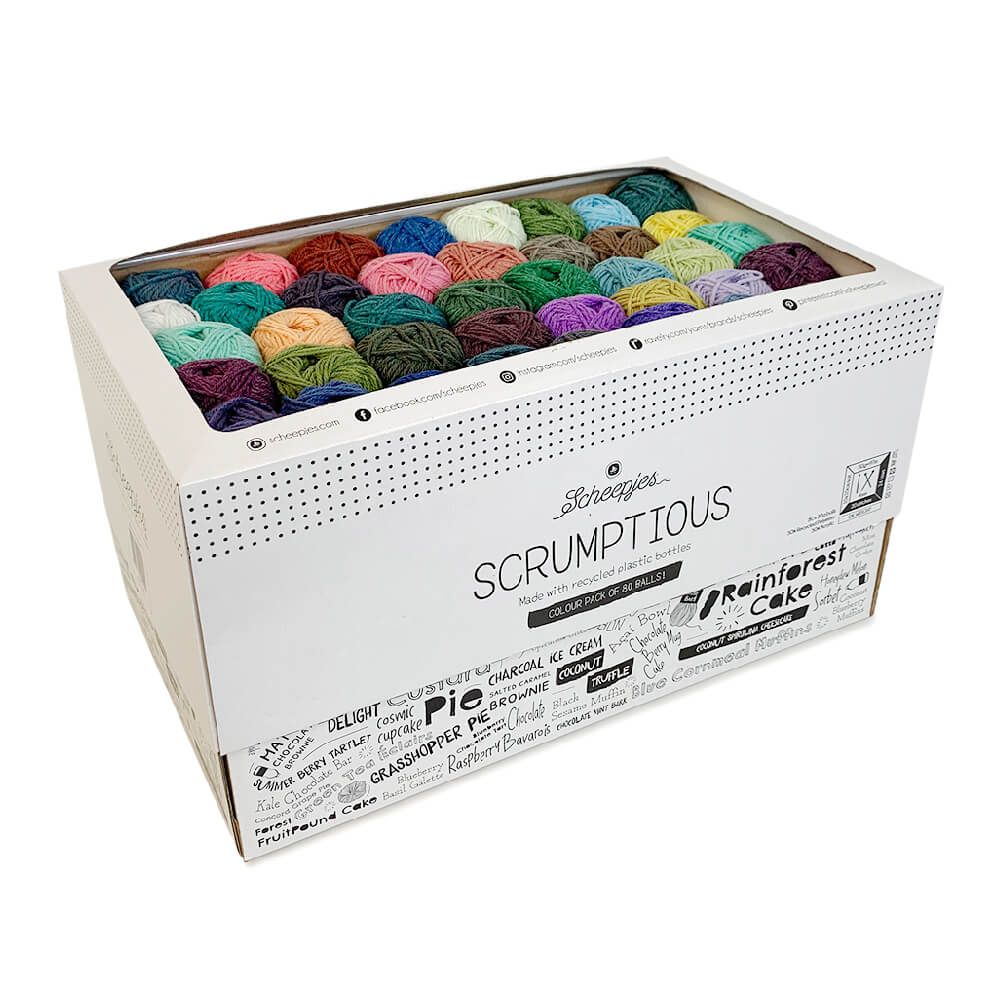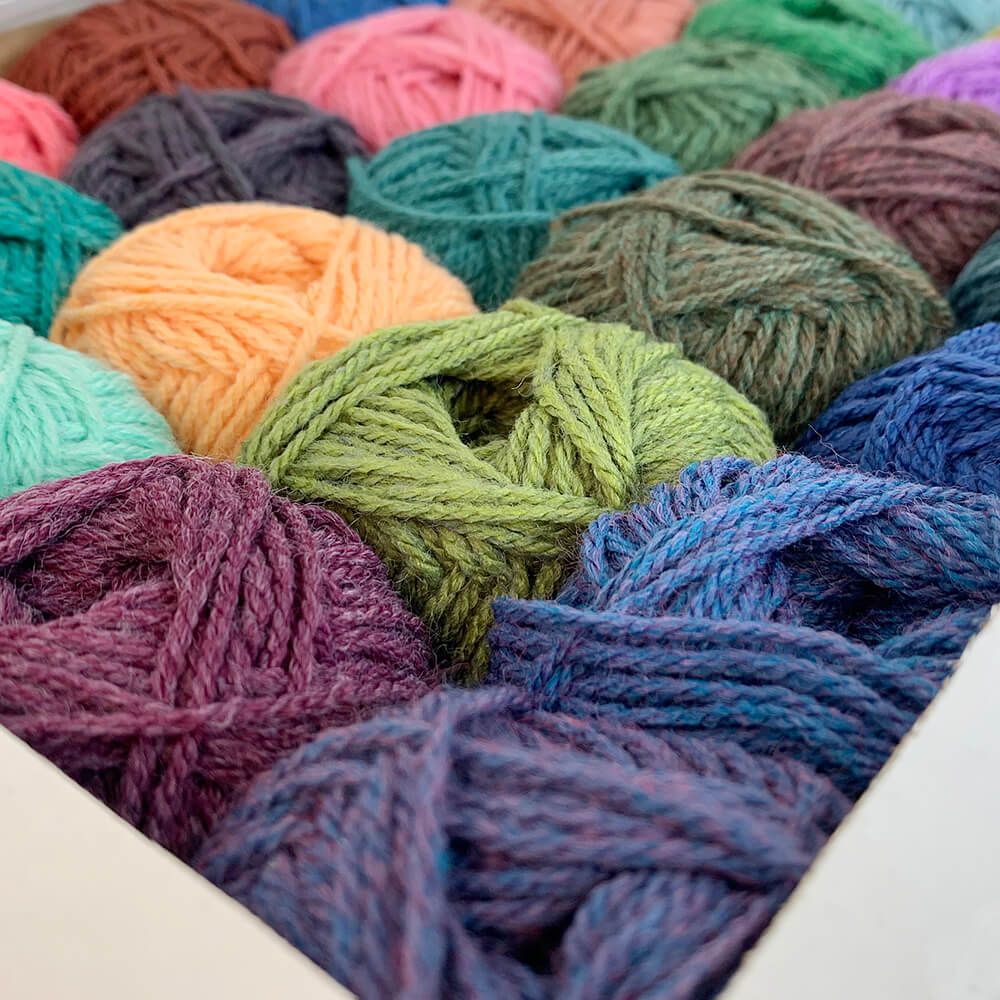 Scheepjes Scrumptious Colour Pack - 80x30g
Translation missing: en.products.product.price.regular_price
$249.95
Translation missing: en.products.product.price.sale_price
$249.95
Translation missing: en.products.product.price.regular_price
Translation missing: en.products.product.price.unit_price
Tax included.
**This product has a $10 shipping fee due to its size and does not qualify for free shipping**
Expand the tabs below for more information like yarn weight, ball size and laundry instructions:
Product description
Product Information
Laundry Instructions
This irresistible Scheepjes Scrumptious colour pack contains mini balls of all the beautiful colours from the Scheepjes Scrumptious collection. The 80 delightful shades in each colour pack are inspired by desserts and cakes and offer an exuberant colour palette for your creative projects. Each ball weighs 30 grams and holds 90 metres of yarn. The colour pack measures 47 x 27 x 29cm and weighs 3.18 kilograms. Scheepjes Scrumptious is a Premium Acrylic yarn made from 50% Recycled Polyester (plastic bottles) and 50% Acrylic. The recommended needle size is 4.00mm (gauge: 20 stitches x 24 rows to 10 x 10cm).
To help you get started with your creative projects with Scheepjes Scrumptious, Scheepjes has developed no fewer than 3 colourful crocheted blankets that you can make with the Scrumptious colour pack. The striped Scrumptious Stripes Blanket in YARN The After Party no. 202 (item no. YTAP202-05NL) and the checkered Scrumptious Squares Blanket in YARN The After Party no. 203 (item no. YTAP203-05NL) are both made with 40 different shades from the colour pack, plus a few extra 100-gram balls. The colours in one colour pack are enough for no less than two blankets! The extra-large Scrumptious Tiles Blanket in YARN The After Party no. 204 (item no. YTAP204-05NL) with beautiful abstract patchwork design uses a full colour pack plus two 100-gram balls of Scrumptious.
Together with Truly Scrumptious, Scrumptious has been developed as part of Scheepjes' transition towards including more sustainable fibres within our collections. They offer a greener, more sustainable alternative to the popular Scheepjes Colour Crafter and Chunky Monkey yarns. The new Scrumptious sister yarns share the same composition and colour palette and each have their own yarn weight: Scheepjes Scrumptious has a DK weight, while Scheepjes Truly Scrumptious is an Aran weight yarn. The 80 shades, in a mix of softly heathered and solid colours, offer lots of options to be creative. Easy-care and hypoallergenic, these yarns will soon become your new go-tos for a wide variety of projects, whether it's a stuffed toy for a little one, a cosy throw for the couch, or a handmade garment. Whether you're knitting, crocheting or punch needling, Scheepjes offers plenty of options to get started with these truly affordable, eco-conscious collections.
**Please Note - Due to the size of this product, a $10 shipping fee applies**

Fibre Content:
50% Recycled Polyester (recycled plastic bottles) x 50% Acrylic
Hook/Needle Size:
4mm
Yarn Weight:
DK, 8 Ply
Gauge:
20 st x 24 rows to 10cm on 4mm needles